14 Jun

101 reasons to get married in Procida: #9 Say Yes overlooking the sea

The ninth reason to get married in Procida is to say yes overlooking the sea.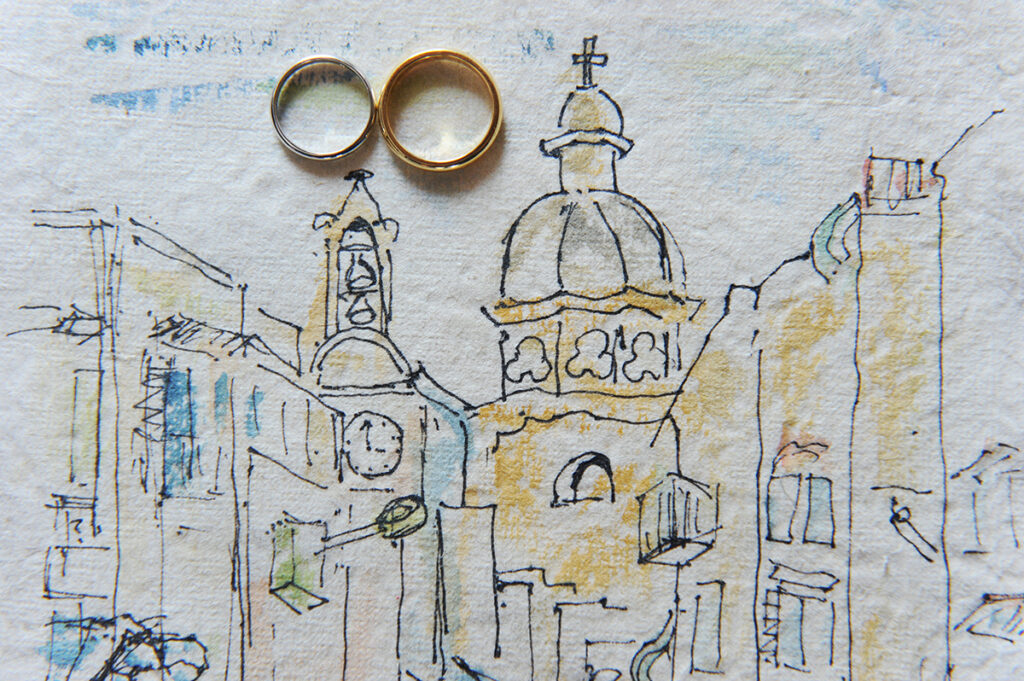 Located in the historic center of the island at the foot of the village of Terra Murata, the church of Santissima Maria delle Grazie Incoronata has welcomed many married couples who have chosen Procida for their Destination Wedding.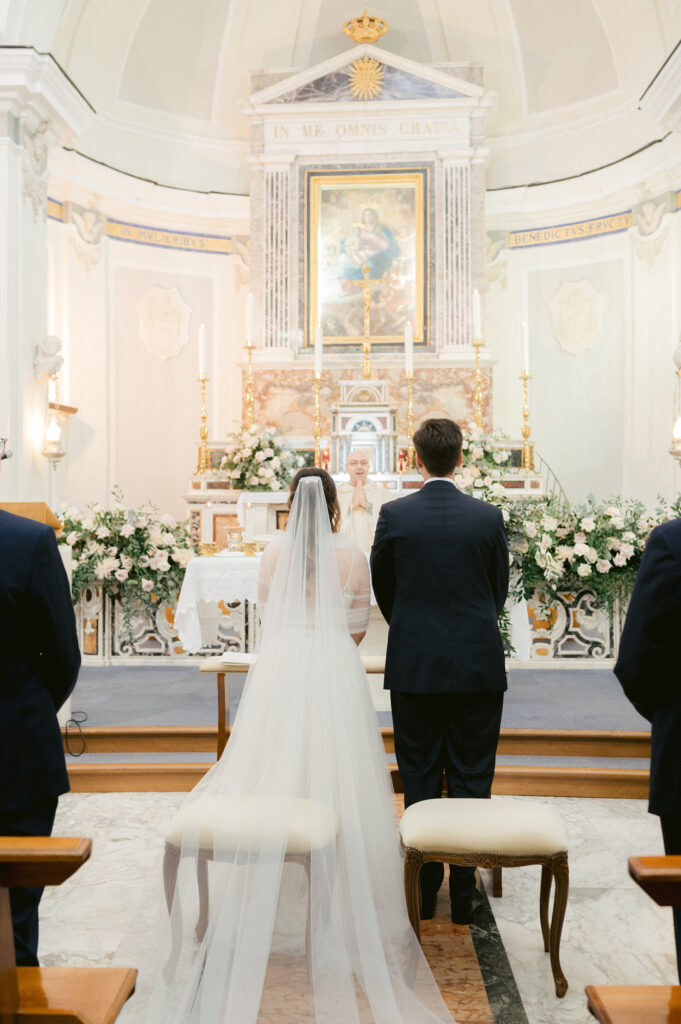 The large yellow and gray dome that surmounts the sanctuary dominates Marina di Corricella, the famous fishing village dotted with colorful houses.
The church was built in 1679 at the behest of Cardinal Innico Caracciolo in the square that was once called Semmarezio and which today is instead Piazza dei Martiri. The place was the scene, in 1799, of a ferocious repression of the faithful supporters of the Republic of Procida.
The interior of the church of S. Maria delle Grazie is covered with floral designs and eighteenth-century stuccoes; on the central altar there is a canvas depicting the Madonna delle Grazie in gold and silver, an effigy donated by the Procidans in 1854.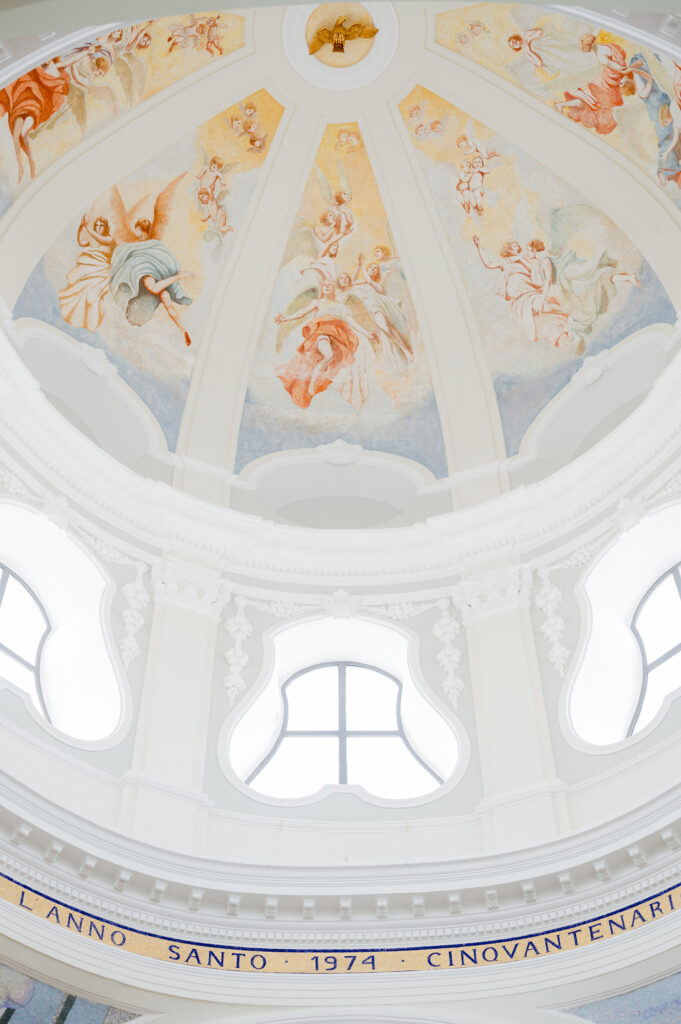 To restore its deserved beauty to the sanctuary, a fundraiser is underway to renovate the parish rectory to make it spacious and ready to welcome the community. Thanks to all who will participate! To find out more, visit the official website.
Getting married in the church of Santissima Maria delle Grazie Incoronata is one of the reasons for choosing the island for a dream Destination Wedding, read the others Eighth Reason