17 Dec

101 reasons to get married in Procida – #5 To choose San Michele Abbey in Terra Murata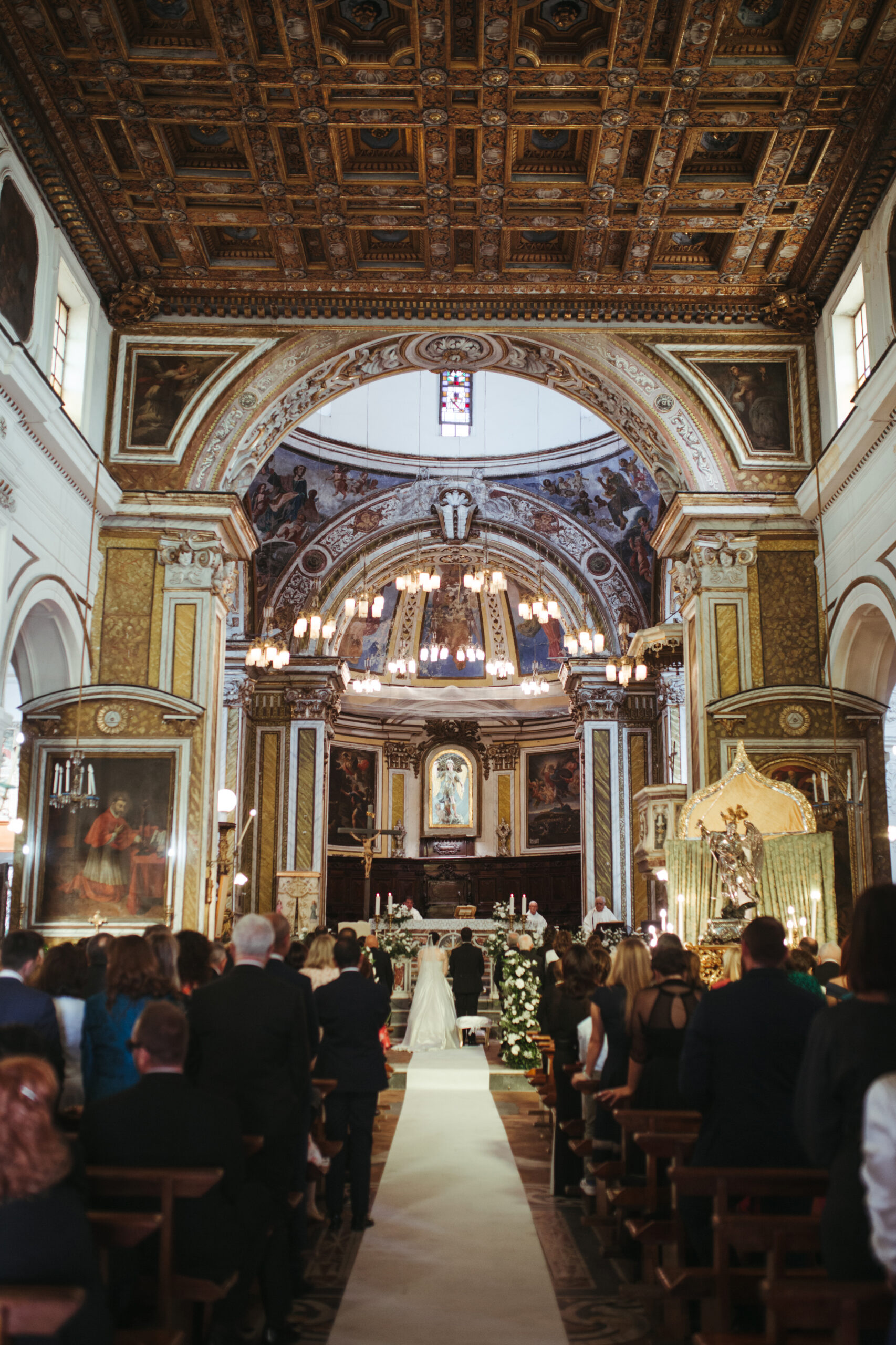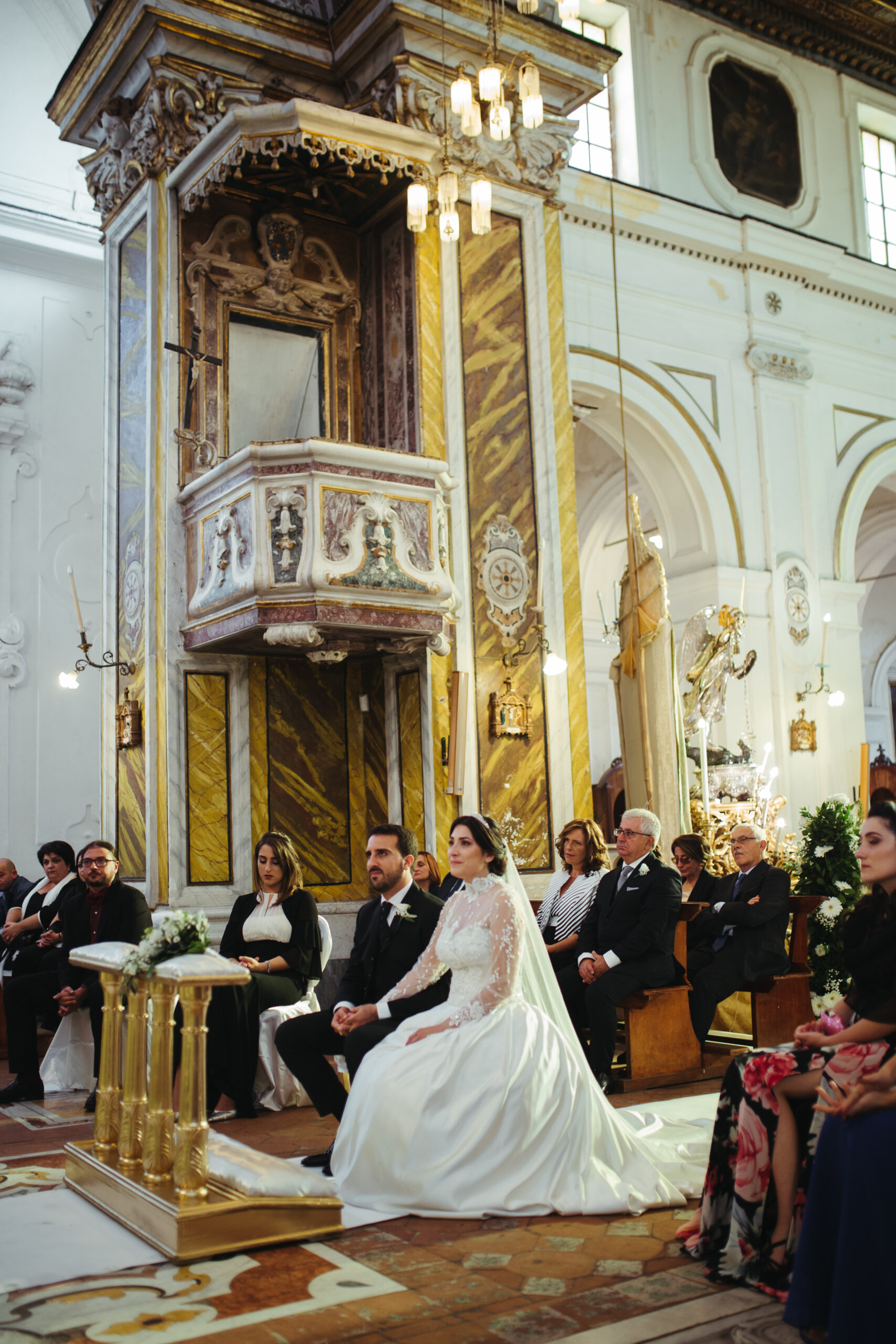 The fifth reason to get married in Procida is to choose the Abbey of San Michele Arcangelo in Terra Murata. Terra Murata is one of those places that seems to be suspended in time and space, such is the magic that you breathe. In the past Terra Murata, built like a medieval citadel, was the only inhabited nucleus of the island. It is accessed via a steep climb but the view, we assure you, will repay all the effort.
Once you arrive on this splendid terrace overlooking the sea, a breathtaking view of the Gulf of Naples opens up before you, and the shades of blue will fill your eyes with wonder. In this part of the island you will find fundamental pieces of Procida's history such as Palazzo d'Avalos and the Abbey of San Michele Arcangelo.
The Abbey is located 90 meters above sea level: at the beginning it was destined to a Benedictine monastery but in the second half of the 1400s it was entrusted to the cardinals who enriched and expanded it, so much so that today the Abbey is made up of two levels: the church occupies the upper floor, while the rest of the complex on the lower floor.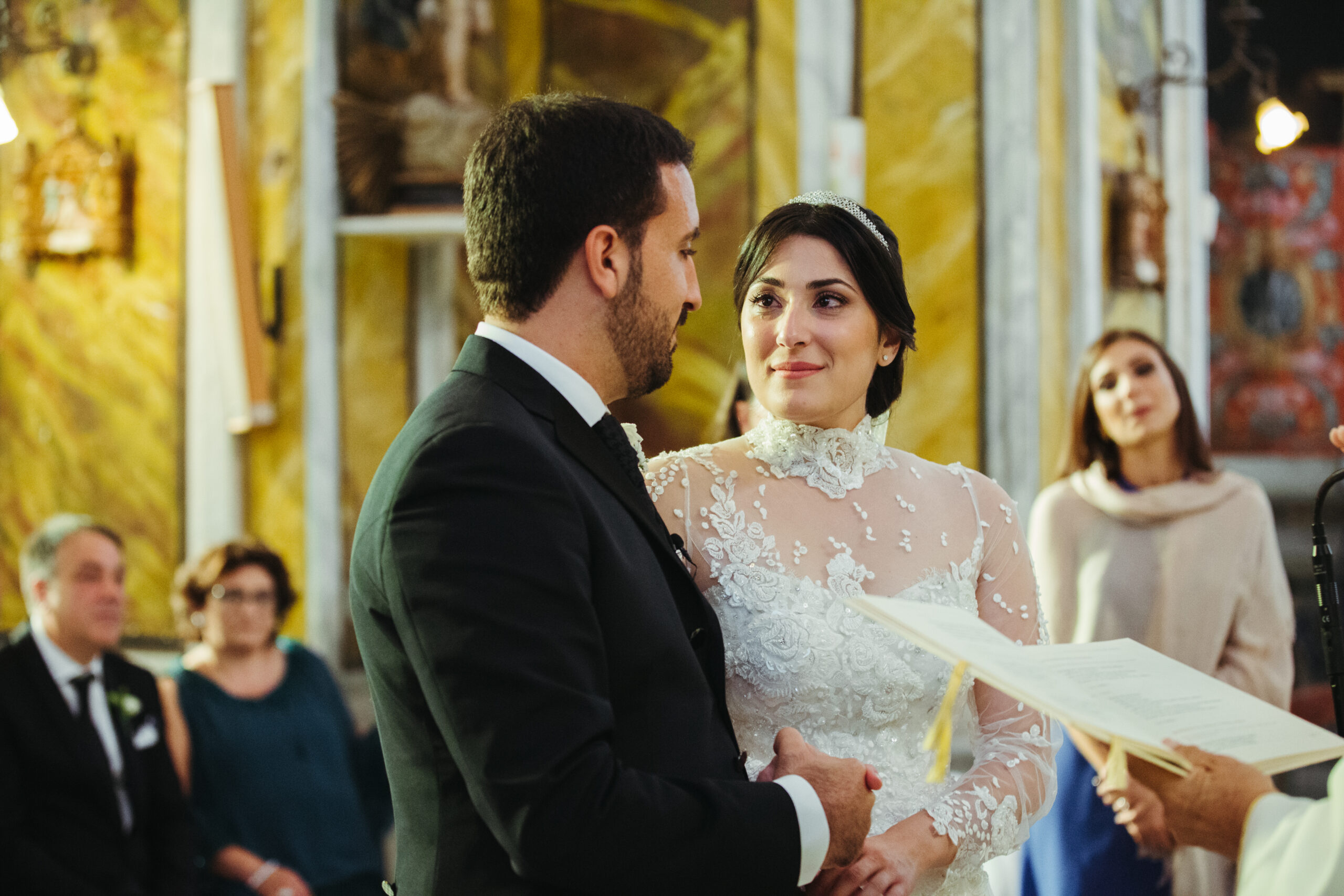 The upper part consists of three naves and in the central one we find a coffered ceiling dating back to the 17th century, made of wood and pure gold. At the center of the ceiling stands the most famous painting of the island, dating back to 1699 and depicting St. Michael annihilating Satan.
In addition to the ceiling, the various chapels are also important, all of great value, as well as the 18th century marble, the floor and the organs.
In particular, the great organ located on the main entrance of the church dates back to the 18th century and is the third largest organ in the Campania region.
ELENCO PARTNER
Foto: Lucia Dovere and Mill Photo
Make Up: Carmen Nasti
Video: Emanuele Capuozzo
Discover also the rest of the reasons to get married in Procida: